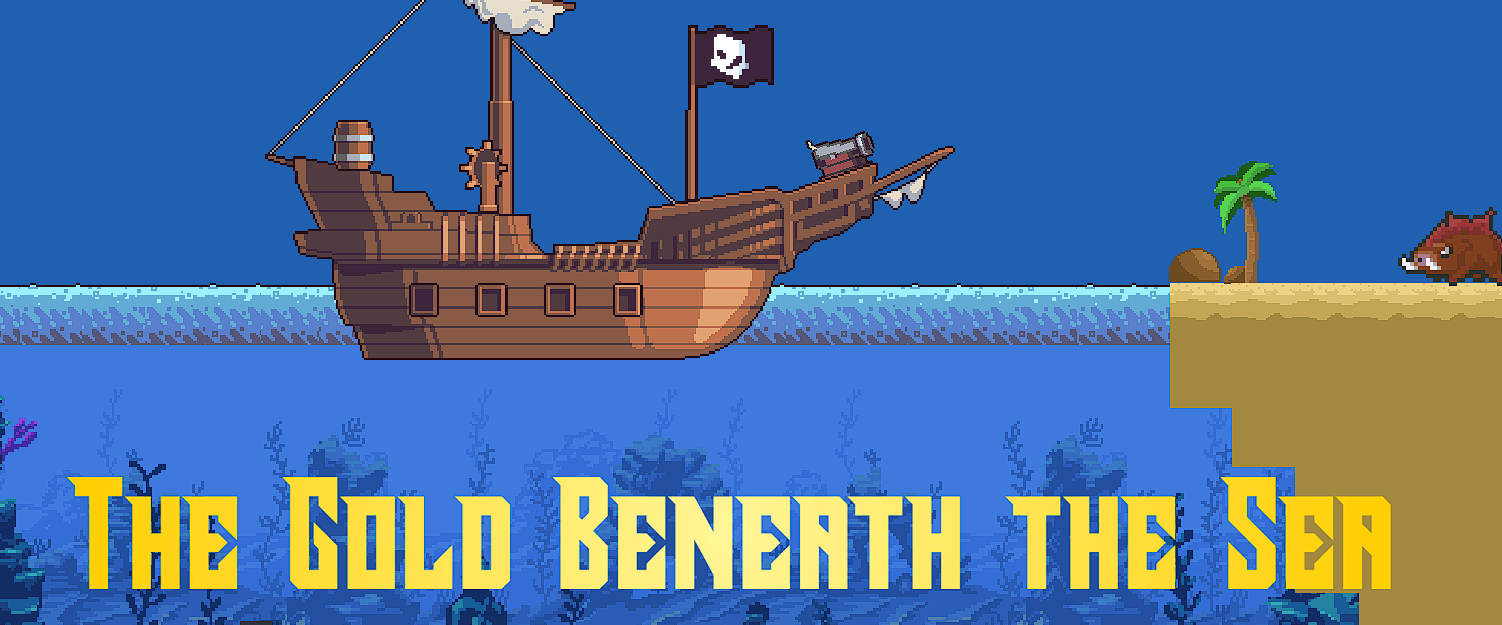 There Be Gold Down There
Welcome to THE GOLD BENEATH THE SEA
This is a pirate-themed, interactive puzzle game meant to be played as a group or individually.
Can you help your crew avoid dangerous animals and solve head-scratching puzzles in order to recover the lost gold beneath the sea?
* * *
HOW TO PLAY
In this single-screen, multi-step puzzle, you control a PIRATE HOOK cursor with your mouse.
Scan the screen for interactable objects. If an object is interactable, it will glow and have its name appear above it.
Clicking on objects offers you three options: USE, TALK TO, AND LOOK AT.
Every puzzle can be solved using the USE option or by combining inventory items with environmental objects, but the other action options are there to offer clues to the player.
Players also have an inventory that will appear at the top of the screen when they interact with objects. The inventory will contain objects players pick up in the environment. Using these inventory items on other objects in the environment will be key to success. To use the item, simply select it in the interact menu when it pops up.
Inventory items will also often appear in the ACTION MENU when clicking on interactable objects.
Note: To expand to full screen mode, click the BLUE expand icon in the lower right-hand size of the game window.
* * *
SOLUTION INSTRUCTIONS:
Use the SHARK BAIT to pick it up.
Use the SHARK BAIT with the ANCHOR.
Use the SHIP'S WHEEL to lower the ANCHOR.
Use the BAITED ANCHOR inventory item on the SHARK.
Use the ROCK to pick it up.
Use the ROCK inventory item on the OYSTER.
Use the PEARL CANNON BALL on the CANNON.
Use the loaded CANNON to scare away the BOAR.
Use the CROW'S NEST to pick up the SHOVEL.
Use the SHOVEL on the X SPOT to pick up the TREASURE KEY.
Use the TREASURE KEY inventory item on the TREASURE CHEST.
You win!