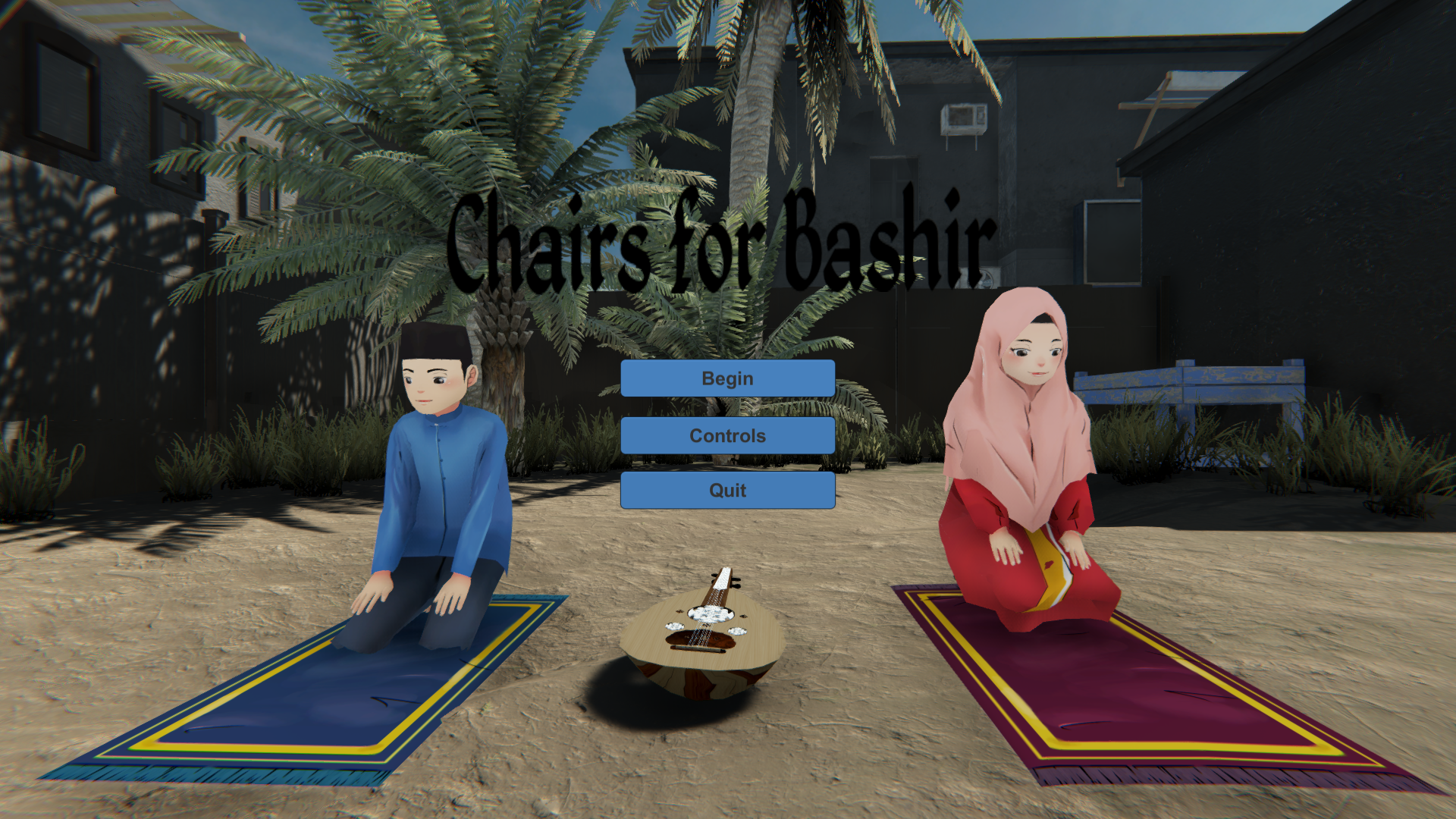 Chairs for Bashir
This update brings the following changes:
1. I added a Pause Menu during the game rather than use Escape to return to the Title Screen.
2. I changed the dialogue text to black to make reading easier on the eyes.
3. I slightly overhauled the Control screen to be easier to understand.
Cheers.
Files
Chairs_for_Bashir_x86.zip
476 MB
Apr 11, 2018
Chairs_for_Bashir.app.zip
484 MB
Apr 11, 2018