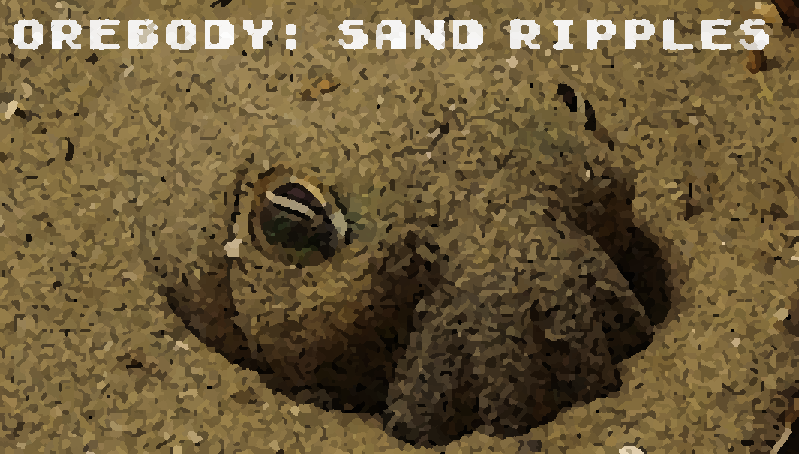 Orebody: Sand Ripples
Orebody: Sand Ripples is part of the larger Orebody transmedia narrative universe. On the planet of Orebody, life is a struggle, alien factions quarrel, and power comes from deep in the ground.
Follow the Orebody Universe on:
Twitter: @OrebodyUniverse
Instagram: @orebody_inc
***
Orebody: Sand Ripples is a short, box-pushing puzzle game for the NES. It takes place in the sci-fi fantasy world of Orebody, a planet known for its mining operations. In Sand Ripples, players control a sand squid in the Great Sand Sea Solorus, Orebody's largest desert. The Mining Cartel has threatened the delicate ecosystem of Solorus, and it's up to the sand squid to fill in their mining tunnels and foil their operations.
Play through 22 unique levels in a short and sweet box-pushing puzzle game.
***
This was an experiment to try out NES PUZZLE MAKER, available at http://puzzle.nes.science. Try it out and make your own box-pushing NES game, up to 64 levels.
Credits:
NES Puzzle Maker:
Game Design and Concept: John Vanderhoef
Graphics: DragonDePlatino
Music: Jordan Davis