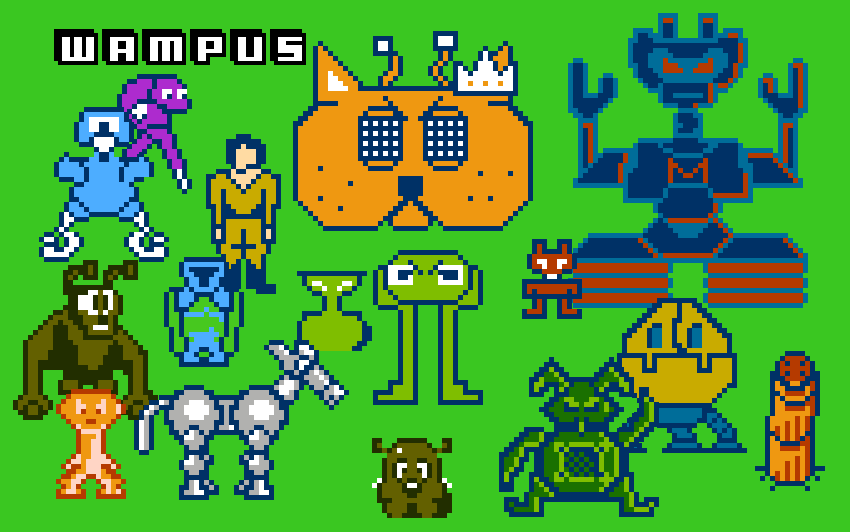 Wampus
BIG UPDATE and CIB Physical Release Tease
---
Hey all,
I have big news! There will be an opportunity in a few months to get a limited complete-in-box edition of Wampus. This is the only planned print run for the game. I'm still debating, but the run will likely be limited to 75-100 copies total. I'll have more information on this opportunity in the coming months.

In anticipation of this final, final version of the long in-development and continually changing game, I have made another set of changes and improvements to what is now Wampus DX since it has changed so significantly from the original release way back in 2019.
I may come out with a few more updates before the physical release. Please stay tuned for more information.
If you want to stay informed about the imminent physical release for Wampus or the other as of yet unreleased games in the MULEniverse NES series, consider signing up for the listserv here: https://forms.gle/8BycsAcYpaMHoB5F6
Note: I have limited my changes to bug fixes, mechanics, and surface visuals mostly. While the design of the game itself reflects my NESdev skills from many years ago, I thought it was important to maintain for the sake of history.
Wampus Updates
Updated visuals in places (mine dungeon, enemies, etc.)
The bomb has better collision now.
Changed some enemy and boss HP and behaviors.
Fixed rare glitch that could soft lock the beginning of the game.
Loot now matters! For every 100 loot collected (translates to 20 since each is worth 5 now), players earn one extra life.
Bomb explosions now do 2 damage to enemies.
Improved slowdown a little on some busy screens.
Reduced player hit box.
A litany of other small changes and improvements.
Cheers,
John